Weekly Diary
Friday 30th January
Well we kicked off at last! We shared our expectations for the group and wrote about some childhood memories. The homework is to produce a piece of writing (200-500 words; could be a short story, a memory recount, a poem… you decide), the title of which should be a proverb - so perhaps one told you by someone important who you respect, or perhaps one that has always irritated you…
Anyway, it would be great if anyone joining us next week could have a go at this in advance, so that we are all able to share.
Also please feel free to create your own pages on this site and play with it in whatever way you wish. Have a read of the stuff that should gradually (hopefully!) accumulate on here, but please remember it is for your eyes only! We are all feeble shy writers-in-progress at this stage!
Thank you for today, I enjoyed it a lot! :-)
Friday 6th February
Today after sharing our proverb writing, we did an exercise in catharsis. We also used the extract below to think about the different ways in which the plot could then develop.
For homework we will be doing an exercise in POV using the same extract from Robert Boswell´s The Darkness of Love. Please transform the following into the first person, and post your efforts here.
When Handle woke at ten in the morning, he got up and walked to the far window. Hungover, he half expected the sound of traffic or the fading drone of an airliner as he lifted the window. He had lived in the city for so long that even after two weeks in Tennessee, he found the quiet of the green countryside severe and foreign. Trees just appeared outside his window, new, each morning. He had come to escape the city, but his dreams returned him each night to New York, sometimes in a patrol car, but most often on his feet, in an alley, running after a bone-skinny black boy who would suddenly turn, knife in his hand, and Handle would wake, startled that the boy's face was his, a younger face, but essentially his.
After you´re finished you might want to look at The Darkness of Love page.
Friday 13th February
Today we shared our first person rewrites of the Handle extract above - amazing to see how people really became him, and the different voices he had! We then used the 'story machine' to generate new story ideas with unusual endings… and practised some speed-writing and drabbles to get us thinking more concisely about what it was we wanted to get across.
Homework this week is to find a few newspaper stories/headlines that stand out/interest you, and to pick one of them as a title/idea for a new story. Plan this story, and bring all the headlines with you next week. See you then!
Friday 20th February
Today, after sharing some story-in-progress extracts, we shared the newspaper story headlines we had collected, and chose one each as inspiration for a new short story. We first worked on character formation, then put these characters into the frame of a potential plot. Deciding POV, tone and opening were the key focuses. We came up with some great story ideas! Hopefully we will all get around to finishing them and posting them here: news headline stories!
We then did an exercise in ´Conversations with the dead´, imagining an impossible but desirable conversation with someone who is now out of our lives. To see some of these click here.
Lastly we did some more speed-writing, and the homework is to continue this by taking a page of your notebook for each room in which you have ever lived. Over the course of the following days, perhaps weeks, come back to the rooms that beckon you, one at a time, and write anything and everything about them. This can produce some useful material, which you might want to share next week, or might not - that is of course up to you!
I will not be here next week, but have a great time and let us know what you get up to! See you all again on March 6th. :-)
Friday 8th May


Well after a good long break it was great to meet again, and with some new faces too! We have decided the group will continue to meet at 2.30-4pm every Friday, new room to be announced some time next week.
After introductions, we wrote a childhood memory about a particular food that sticks in our minds… anyone who would like to develop these and type them up can post them here!
Then we played the 'story machine' again, adding some more characters and strange behaviours. We came up with some excellent plots and it would be ace if for homework people could develop these and post either complete stories or scenes/extracts here.
Thank you all so much for your participation. Looking forward to seeing you next week!
Friday 15th May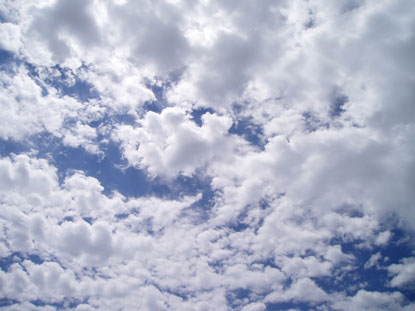 Today we began with some speed writing, focused on 'holidays' and then on 'the weather'…
Choosing our preferred of the two streams of consciousness, we transformed our ideas into drabbles (exactly 100 words, preferably with some form of structure so that it can be experienced as a whole). By way of homework we have agreed to post our drabbles here, plus to continue working on our story machine plots from last week. We ended by each writing a descriptive piece on 'fear', without using the word itself, or any associated words like 'scared' or 'frightened'. The idea was to concentrate on describing the emotion physically, by using pictures or by illustrating it in a short story. We all came up with very different ideas, which anyone who's brave enough could stick here!
Have a good weekend and see you all next Friday! :-)
Friday 22nd May
Friday 5th June


After a warm-up describing pleasure and anger (read postings here), we dug up those people who made our lives hell when we were children or teenagers! First we reflected on and dramatized an incident from the past… and then imagined where these people might be twenty years later. It would be great if we could post some of these before/after contrasts here. We then worked on these new, older characters a little more, imagining how the conversation would go, were we to meet them again. First we wrote the scene in dialogue and then as description, and will post some of these contrasts here. It was great to share some of our deepest buried traumas (!) so thanks everybody:-) Perhaps for homework we could all get at least one of these things typed up and posted? See you next week!
Friday 12th of June
After a warm-up in which we pictured ourselves going back to our home towns after having lived in Berlin for 3 years without ever going back (please post your texts here!), we started a style exercise. The idea was to describe a disastrous holiday that we have either been on, or have made up, in these different ways:
1. As a tragic drama, full of the humourless and atmospheric details in which human drama is so often described in epic novels (post your drama here!)
2. As an ironic, Woody Allen-esque comedy (we didn't really get round to doing this in class, since I didn't explain the exercise well enough, and some of your stories were already hilarious!)
3. From the perspective of someone else who was there (post comedy style and perspective change here)
4. Set in the Second World War (just to pull the family-drama into a completely different context) (post your drama set in WWII here)
Thanks everyone, it was scary but fun leading the thing. See you next week! And, KEEP ON POSTING STUFF PEOPLE!!! (At the moment, I have the feeling it's mainly me and gggggg posting our stuff….)
Friday 19th of June
Today our instructions were:
1) Write down a line from any song that comes to mind (or already sticks in your head) at this moment! It should offer (at least the nucleus of) a setting to be used later (See: 3).
2) Deblock and purge your mind! Write as fast as you can for ten minutes. Try to write before you think! Just fill that damn page in no time! There is no topic! Do not write with anyone in mind (i.e. it will neither be read out nor posted here)! Put emphasis on a persistent outpour rather than theme, grammar, logic, or any of the other usual rules and restraints. You may return to this treasure trove hewn into the raw later if you like. So: Get it out! Go! Fast! Now!
3) Write a constellation (i.e. a set of certain elements in relation to each other) on the background of a setting you can extract from your lyric of choice! Develop this in any way you like!
So, this was our main piece of the day and you can
4) Post it here!
Thank you for your contributions!
See you in a week's time!
Friday 26th of June
Today we did two fun exercises, one made up by Nina and one by Ferdinand. The well-willing victim was gggggg.
1) Write a short story, preferably in a particular genre, that takes as its core event Michael Jackson's death. Consider it our
little creative writing memorial for MJ. Post it here!
2) We listened to a song that Ferdinand brought on his laptop, and we wrote down whatever poetic images came to mind. The idea was to make it as scenic as we could. Post it here
Thanks guys, it was awesome!
See you all next week, and let's ALL BE THERE NEXT WEEK!!! Because it's /fun/!
Friday 3rd July despite all our best efforts didn't happen….

Friday 10th July
We kicked off by writing Haikus and Tankas about the weeks we have just had (see/post them here!). We then swapped them around and each had to write a drabble based on somehow else's Haiku/Tanka (I suggest we post them in the same place).
We then attempted to describe the others in the group by picking a series of five objects and a place/scenario in which we could never imagine them. After collecting the objects/ideas from the others, we each wrote a diary entry in which all these objects needed to feature, along with the unexpected scenarios! It was a big challenge and a lot of fun - you can read/post the weird and wonderful results (along with the object lists of course!) here.


Next week will be our last week before we disperse for the summer, so take a break from those soul-destroying essays!
Will look forward to seeing you all :-)
Friday 17th July
Today we took Phil Terry's leading on walk poems and, after looking at some examples, wrote a couple of our own following given forms.
First of all we wrote a poem about our journey to university this morning following Raymond Queneau's structure (post yours/view others here), then we went for a short walk around the university, writing a colour and distance walk poem, loosely based on Richard Long's 'White Light Walk' (post/view here). The examples we followed for these poems are also located on these pages (taken from a handout provided by Phil Terry).


Now we're done for the summer! But keep posting your stuff up here and join us again in October! :-) Have a great holiday!
Monday 26th October
Well at last we are back from a long break and it was great to see lots of new faces! We introduced ourselves to each other be sharing three things: one physical feature, one historical fact and one personal like/dislike. Then we swapped this information around and set off on the task of composing one another's obituaries. Be great to see a few of those posted here!
Next we looked at some newspaper photos, chose one each and interviewed a character from within the picture. We then had to compose a short scene, article or diary entry based around this character/situation. I'll scan the pictures in I have, plus you can add yours and post your writing here. No other homework as such this week, but it'd be great if we could post up some of today's writing. Plus anyone want to launch a discussion page on here??

Monday 2nd November
We warmed up today by thinking of names for various different places and concepts. Let's collect all our ideas here - just add yours to the lists! Then we imagined we were all invited to a big loft party in Kreuzberg (celebrating Germany's triumph in the next world cup!), however not as ourselves but as a number of given roles/professions. Let's collect the in-character party reflections here!


Homework was as usual just to try and get some of these things written up and on the wiki. Go for it and see you next week!
Monday 9th November
After a 5 minute speed write on 'Berlin' (fittingly on the 20 year anniversary of the wall coming down!) we each came up with a 10-syllable comment about what we like best about Berlin and a 10-syllable statement about what we don't like.


We then combined our efforts to produce a poem about Berlin which, stupidly, though it remained on the blackboard for anyone and everyone to admire for the rest of the day, I forgot to write down! So please, if you still have them, could you fill in your lines here so that we can piece it together again! We then did some cathartic work thinking about people we cannot stand, and imagining meeting them in the context of our ideal holiday. Please share your scenes here. Have fun and see you Monday!
Monday 16th November
We warmed up with some 'November Days' poems (post here) and then wrote stories based around this week's news headlines. Weirdly every female in the group seemed to have some attraction to the drunken pilot (post your stories here).


Our main task took the form of a murder scene! We were given secret roles and one of us was the murderer; a semi-successful writer, our host, had just been discovered poisoned on this evening celebrating his first book launch. We each described our take on the evening and had to guess who we all were, plus who, of course was the murderer. Let's post all the accounts here! Now we're planning to get together for a more extensive murder mystery… but in the meantime have a good week! See you Monday :-)
Monday 23rd November
We began today with the starter 'words can….': after some sentence writing and some speed writing, we used our notes to write a poem, in whatever direction our thoughts had taken us. Please post your 'Words can…' poems here. We then looked at a poem beginning and each continued it, choosing how much or little of the pattern to follow. Please post them here: The mirror you are.


Very importantly for homework, reading this week is banned! Try to spend your time in waiting rooms and on transport services observing people and imagining their conversations! We will share the experience, plus any interesting observations, next week. See you then!
Monday 30th November
After exchanging homework observations we warmed up by making up some definitions for some unknown words. Be great if you could post them here as there was an uncanny amount of symmetry in our thinking!


We then did some speed writing on Shakespeare, and came up with a few project ideas. After some promotion for a story-writing class (see http://atelier-uberall.de/storytelling) we intended to transform a scene from Much Ado About Nothing but kind of ran short of time… so I will send you all the text and you can see what you come up with for homework! We'll share our efforts next week before continuing with something completely different… thanks for all the cake, chocolates and presents today! and see you next week :-)
Monday 7th December
Today after sharing our Beatrice and Benedick (Much Ado About Nothing) transformations and looking at a contemporary television transformation, we move onto Alter Egos, first speed writing about whatever comes into our head when we consider this concept, and then producing a poem with 'Alter Ego(s)' as a title (to be posted here!).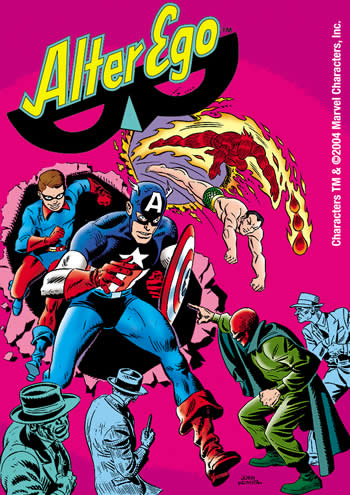 We then played the 'story machine', constructing story ideas prompted by a given main character and strange behaviour! These can be developed for homework and posted and enjoyed here.
Have a great week and see you next time for our last session before the Christmas break! :-)
Monday 14th December
At this our last session before the Christmas break, we warm up by accessing memories via taste; please post any poems/thoughts/drabbles here. We then swap eccentric family members into our family celebrations and see how they get on (post your misplaced family celebrations here!) and last of all create new characters via their wish lists.


The next session will be at the same time of 11th January. Have a fantastic Christmas holiday and new year and see you then for more of the same :-)
Thanks for all your hard work and commitment this year :-)
Monday 11th January
… sadly was called off, after so many cancelations…
Monday 18th January
After a fairly ridiculous 5-word-story warm up, we did a number of exercises born out of some speed writing on 'snow'. Please post your drabbles, poems, story ideas etc. here.


Next week we will in contrast embark on one much longer task.. before saying goodbye to Abdullaziz :-( See you then!
Monday 25th January
Today we attempted to write an entire new story in a session! An ambitious aim and a challenge. Be good to finish this all off at home, perhaps over the break, and to post the results here.


For homework please everyone just think up one little writing exercise - it could be anything! Then bring it along next week and we will have a go at all of them as a finale to this semester! Have a good week and see you then for the last time until April!!
For photos etc. see Abdullaziz's Goodbye :-(.
Monday 1st February
Well for the last meeting of the semester we were fairly thin on the ground but had a lot of fun doing one another's exercises. After warming up with the 7-word story game (an adaption of the 5 word version which seemed to work a little better) ggggg had us thinking of colours + adjectives (e.g. mine were bogey green and blood red) and then an opposition other than male/female (mine was up/down). We then wrote about what writing means to us, what it makes us think of, first keeping our colours in mind as a backdrop, and then our opposition. It produced some really interesting thinking, and hopefully some of us will get motivated to paste what we came up with here.


Afterwards Oleksandra got us to consider a quote by W. H. Auden:
"We are here on earth to do good for others. What the
others are here for, I don't know."
and to write whatever came to our minds, which we could post here. Also please paste your homework onto the same page, which is to come up with your own quote that reflects on life, society, the universe!


Have a great semester break and see you again in April, probably on Fridays which I hope will work better for everyone who had difficulties this time. Will be in touch :-)
page revision: 47, last edited: 01 Feb 2010 17:28